10 Night / 11 Days
Overview
Camping, Trekking, Lush Green Valleys, Hanging Glaciers, Log Bridges, High Altitude Meadows, Dazzling Landscapes, Evergreen cool forests of walnut, oak and the occasional alder, Waterfalls and Lakes.
Itinerary
Day 1
Reach Airport at 10.00 AM to take a flight to Delhi. Reach Delhi by 2.30 PM and transfer by AC Semi Sleeper bus to reach Manali.
Day 2
Arrive at base camp Shuru for breakfast. Briefing and orientation. Tent allotment and distribution of haversack, ponchos. Discussion on 'Leave no trace (LNT)' way of camping. In the evening go for an acclimatization walk and back to the campsite at Shuru.
Day 3
Today the group will go for an acclimatization walk to Arjun Gufa via Sharvari Devi Temple. Arjun Gufa is the historic cave where Arjun of Mahabharata fame is believed to have taken refuge during the exile of Pandvas. (2250m.), which is a two and half hour trek. Today's trek is very relaxing just to check up one's physical conditions and also better for acclimatization. The path is full of greenery and also has abundant nature beauties enrooted as one required on the mountains. In the afternoon, participants will return back to base camp for lunch. Stay overnight at Base Camp at Shuru.
Day 4
Today the group goes for a steep high altitude trek, through apple orchards and forest of blue pine, cedar, oak, fir and chestnut. The group will trek via small Hamlet Hamta to the campsite at Setan Hills for Lunch. In the evening, the group will enjoy the adventure activity and a small height gain trek for the acclimatization process. Overnight at Setan Hills.
Day 5
Today the group will move to Kharimindiyari. Enroute the trek, we will find a potato farm, which is one of the largest farms in Himachal. As you complete today's trek and reach Kharimindiyari for lunch, reward yourself with the enchanting view of the Dhauladhar range and its lofty mountain peaks -Hanuman Tibba, Shikhar-bay, Maker-bay and Friendship peaks. The campsite is also blessed with a full view of Chandrakhani Pass and the Malana valley. In the evening, either move up to explore the snowfield up or move to evening activities. Stay overnight at Kharimindiyari campsite.
Day 6
Today the group will move to Zameer. Along the trail we see many Snow Bridge, Silver birch tree, silver fir and chestnut trees all the way up to Zameer. By afternoon, reach the campsite Zameer for lunch. This campsite is lush green, has abundant natural spring water and is surrounded by big boulders. The area is ideal for rock climbing and rappelling. At this site we get a glimpse of the high rising mountain massif Deo- Tibba and Indrasan. Stay overnight at Zameer campsite
Day 7
Today, after breakfast, the trek begins with a gradual walk up to some distance and little altitude is gained during the day. It is a very easy walk along the Jhobri Nullah through snowy patches and the lush green valley right up to the head of Piyangniru. One can have a very close view of the mountain peaks, glacier valleys, hanging glacier, crevasses and a heart touching scenic panoramic view of almighty Deo Tibba peak. After having lunch, visit the Deo Tibba glacier for a look into the fetching view of the Deo Tibba snout, which originates Jhobri River (3800m.) and back to camp
Day 8
Today's trek is a very easy walk down along the Jhobri Nullah through the lush green valley right up to the head of Zameer. At Zameer trek begins with a horizontal descent down to adjacent at Chhika. The campsite is in the midst of the silver fir meadows along the Alain Nullah. The name Ooching Bihaii means 'the lap of mountain hills near the riverbed'. Enjoy a beautiful campsite view in the evening. Stay overnight at Ooching Bihaii Campsite.
Day 9
Today, after breakfast, the group will descend down to Shuru Base Camp. Trek from Hamta Tea stall to Base camp with two and half hours descending on the steepest section at the start in a zigzag way till Jamdagini Rishi Temple through apple orchards. Trail descends down through a forest of blue pine, Cedar, oak, fir and via Prini Village till Base camp Shuru Road head. In the evening, enjoy badakhana and DJ night. Stay overnight at Base camp.
Day 10
After the breakfast, have a farewell ceremony and explore the campsite for one last time. Enjoy your last Pahadi lunch and a visit to Manali Market and set off to depart for Delhi by AC Semi Sleeper bus in the evening.
Day 11
Arrive New Delhi. Get transferred to Delhi airport to board the respective flights
Things To Carry
One haversack [50 to 70 liters] and one small Sack. [15 TO 20 liters] (NO TROLLEY BAG OR SUITCASE).
Comfortable clothes for the entire duration of the camp. (Track Pants, T-Shirts, Sweatshirt, etc.) Suitable nightwear. Avoid Jeans.
Warm clothing, thermal, Balaclava/monkey cap, woolen socks and gloves.
Trekking shoes with ankle support, one pair of floaters (or alternate footwear).
Water bottle, Personal Kit containing toilet accessories, sunscreen, cold cream, sanitizer, etc.
LED Torch with fresh batteries. Sun glasses, [ camera, binoculars, optional at your own risk).
Carry dry fruit, Protein bar and fruits like apple as emergency food during bus travel.
Personal medicine. No need to carry any extra medicine.
Pen and a small diary. (Highly Recommended).
Around 3000/- for meals during travel and for shopping.
We recommend you send as little technology with the camper as possible.
Aadhar card/Passport as personal ID for Flight Travel.
Notes
Itinerary is subject to change without notice
Camper MUST CARRY Original – School photo ID, Aadhar Card, Passport, Pan Card, Driving License (Any One)
Save WhatsApp number to receive camp updates – +91 9819983870 during Camp Duration
Please refer to Important Notes regarding Air Travel, discounts, payment terms, cancellation etc.
Inclusions
Travel cost (Flight & AC Bus) – Flight rates are dynamic and might change, thus affecting the camp cost
Transfers by Non-AC vehicle
Tented accommodation on Multiple Sharing
All veg meals at the resort
Activity charges, Resource person Charges
GST, Travel and Activity Insurance
Services of fully trained pugmarks volunteers for the duration of the camp
Each camp will have at least one girl volunteer
Exclusions
Meals during travel
Personal expenses such as telephones, cold drinks, mineral water, laundry, porter charges, camera fees
Medical, hospitalization and related expenses
Any item not covered under the head 'cost includes'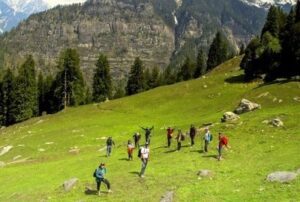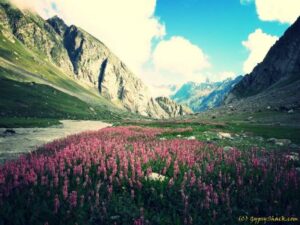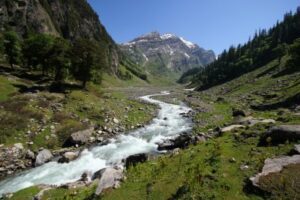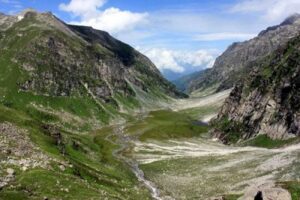 Searching Availability...