As rightly said when snow falls, nature listens. Explore majestic mountain peaks in an adventurous snow trek. No matter how long you have been in trekking or haven't trekked at all, you will always have an urge to explore the snow-clad mountains. Blessed with natural beauty, India has innumerable snow treks to explore all through the year. The adrenaline rush to climb a peak and the breathtaking views of the mountain on the top is inexplicable. It gets more audacious when your trekking journey is engulfed with snow. If you are one of those who love to hike in the snow-covered mountains but haven't presumed to do one, you should try a snow trek. 
Witness the world without filters, take a leap of faith and let the snow enthrall you and touch your soul. It is a trek on snow, ice sheets, rocky cliffs and icy water, braving temperatures. The Snow Trek is unprecedented, a heady mixture of adventure and persistent skirmish with altitude, cold, frozen waterfalls, and snowfall creating ice walls. You can seek shelter in mountain gorges, in well-thrived campsite close to a village. Capture natural valley, tantalizing people and a variety of cultures. Take back some inexplicably beautiful memories that will ornament your walls and reside in your soul forever. Snow Treks are special for a lot of reasons. Trekkers from all across the globe have been visiting the Himalayas to seek out new routes; summit a new and unknown mountain; climb the impossible and this has resulted in an exploration of the famous trekking routes. The Himalayas offer some of the most amazing hiking destinations in north India and is a major travelers' hotspot in the country. As rightly said, the Himalayas have something in store for everyone.
This trek is every mountain lover's paradise. The scenery changes within every hour, ranging from lush green meadows to snow-clad mountains. You get to witness the beauty of walking through nature and snow in its purest form, it gives you a chance to scour into the serenity of the beauty that is Snow. A photographer's paradise, it is bound to offer some of the most picturesque camping grounds and scenes. You get to experience the various ecological belts of the Himalayas. Going through some of the most quaint scenes, snow treks will enhance your experience to some astronomical level. The panoramic view would be an experience worth trekking for.
Planning a snow trek and thinking where to go, well we at Pugmarks, facilitates you with opportunities to create amazing memories and have the time of your lives.  As they say, it's not about the destination but the journey you make and this couldn't have been any accurate for Snow treks with Pugmarks. The sight of horses grazing and green pastures spread over till the ambits will fill your heart with immense joy.
So what are you waiting for? Join us to experience the thrill and tranquility.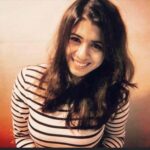 I am a law student and have always been an avid reader! Writing gets me going, every single day and to make sense of the thoughts in my head, to bring out parts of myself into something tangible is in itself extremely satisfying!